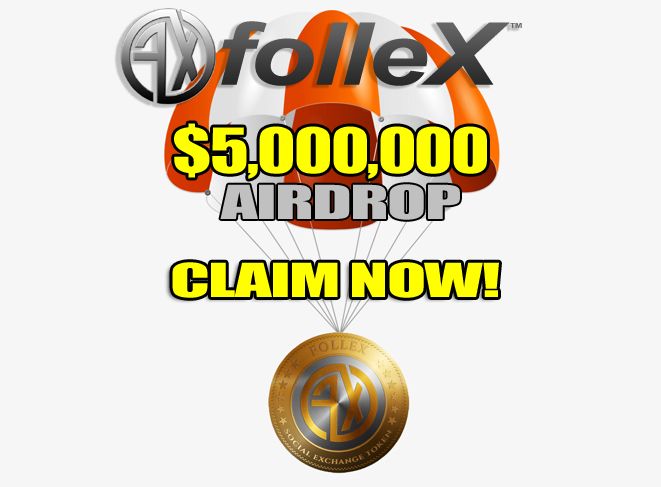 We are allocating up to 100 SET Tokens each to 10,000 participants.
SET can be used to pay trading fees on the FolleX Social Cryptocurrency Exchange or traded on the Exchange and others.
SET Tokens have a minimum value of $5 within the FolleX Exchange.

To sucessfully register you are required to complete 3 simple tasks.
1) Join our Telegram Group = 15 SET
2) Follow our Twitter Page = 15 SET
3) Follow our Facebook Page = 15 SET
4) BONUS = 55 SET*
To claim bonus you must do 3 things: 1) Ask a question about our ICO in Telegram. 2) Retweet 3 Twitter posts. 3) Share 3 Facebook posts.


Simple!
start